Together BEYOND The Holidays
Your Loved Ones Can Be With You Now - Live On Their TV!
Are loved ones isolated? Physical distancing doesn't have to lead to social isolation. Whether from their own home or a senior living community, involve your loved one in your family events … safely!
LEARN MORE
Order now - just $39 per month
Are Your Loved Ones Suffering From Social Isolation?
Are More Isolated From Loved Ones
Are More Lonely Than Before
Are Experiencing Mental Health Decline
are experiencing physical health decline
Have A Diminished Will To Live
Experience the Joy of
Life, Connected™
They'll never feel lonely or isolated again, even in a socially distant world. Independa™ makes it easy to stay connected with friends and family near and far, right through the TV.
With the simple push of a button and no new technology to learn, you can experience the joy of Life, Connected™. It's easy to set up and easy to use, and it will bring joy that's easy to get used to.

Award winning all-in-one remote engagement, education and care platform.
Enterprise grade, PAAS (Platform as a Service) TV based, HIPAA compliant, social and clinicla benefits, all fully integrated, easy to install, use and manage.
Create top line growth, bottom line efficiencies, and brand benefits. Achieve "quadruple aim" through higher quality of life, higher staff efficiencies and effectiveness, better outcomes, and more profitable partnerships.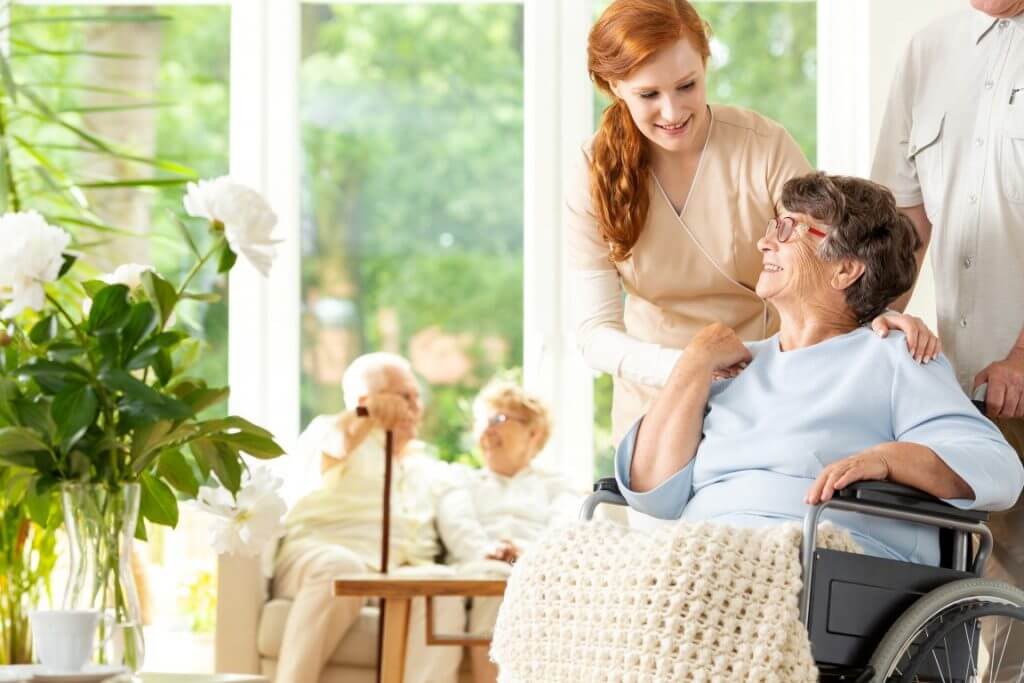 Senior Living Communities
The resident remote engagement platform to connect staff, families and residents.
Health Insurance
Particularly capitated and/or Medicare Advantage plans, population health.
Cost effectively reach the most difficult to reach, to most expensive to care for, the most vulnerable to COVID and other conditions, leveraging their TV.
Catch little things before they become big problems.
Home Care
Drive high margin, complimentary services without the need for more personnel.
Home Health
Provide an integrated care view, to complement existing RPM and other offerings.
Telcos / Cable Operators
Leverage the TV strategically, stop cord cutting while building ARPU.
Rural solutions for social engagement and connected health.
B2B and B2B2C, through your partnerships and customer.
Other
Behavioral health, Dementia, Addiction recovery, Rural health, PACE, Capitated health plans, ACO, Hospital Discharge Considerations, … any application where the group of individuals who can't all be counted on to access computers or tablets, can leverage their TVs (no new screen) and be monitored cost effectively, and passively, to catch little things before they become big, expensive problems.
Clinical engagements and address social determinants of health as well, delivering of educations content, integrated with health devices and IoT / activity sensors, all in one HIPAA compliant platform.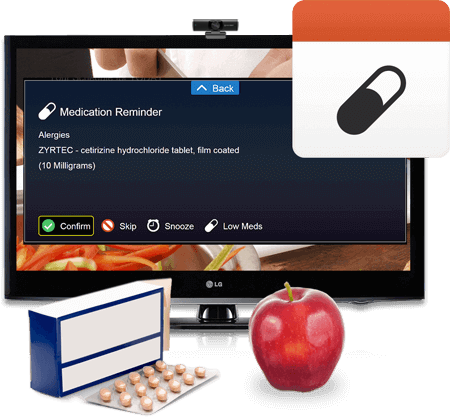 General & Medication Reminders
Your Independa AnyTV Companion™ can provide reminders to take medications or for general calendar events.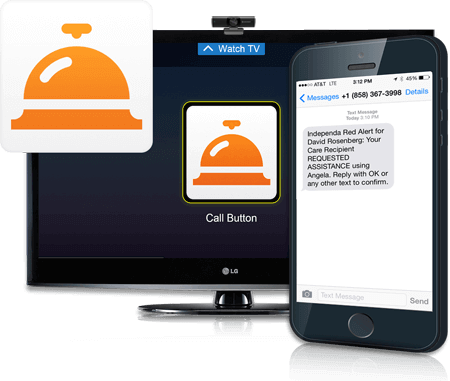 Call Me Requests & Emergency Alerts
Let a family member or friend know you'd like to connect.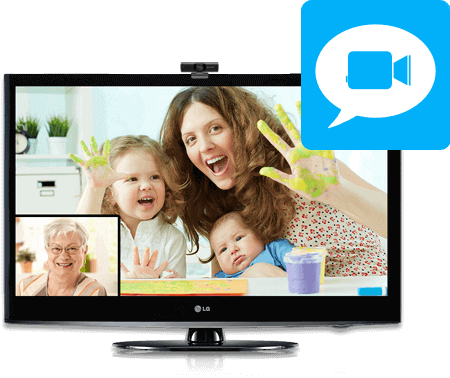 Make & Receive Video Calls
See loved ones' smiling faces any time on a big screen or have professional caregivers check in on them.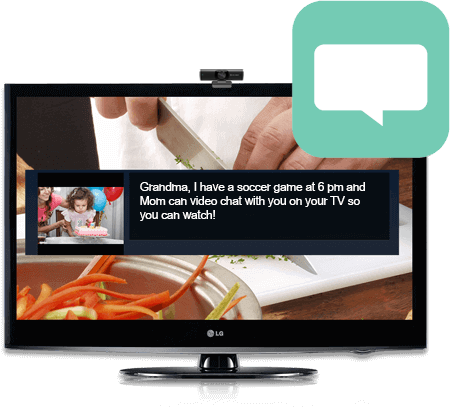 Photos and messages
Receive photos and messages from your growing family—grandkids, grand nieces and nephews.
Independa is an affordable subscription service that allows you to connect with an unlimited number of family and friends. The Independa AnyTV Companion™ makes it easy to switch from watching your favorite TV programs to connecting with the people you care about, as well as your healthcare providers.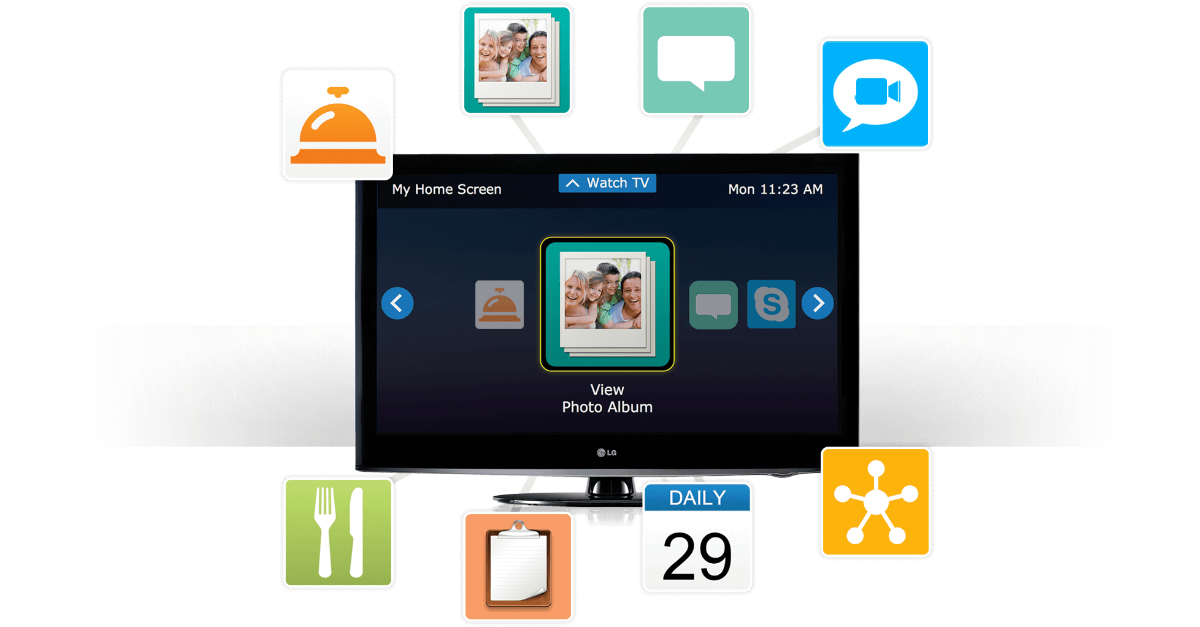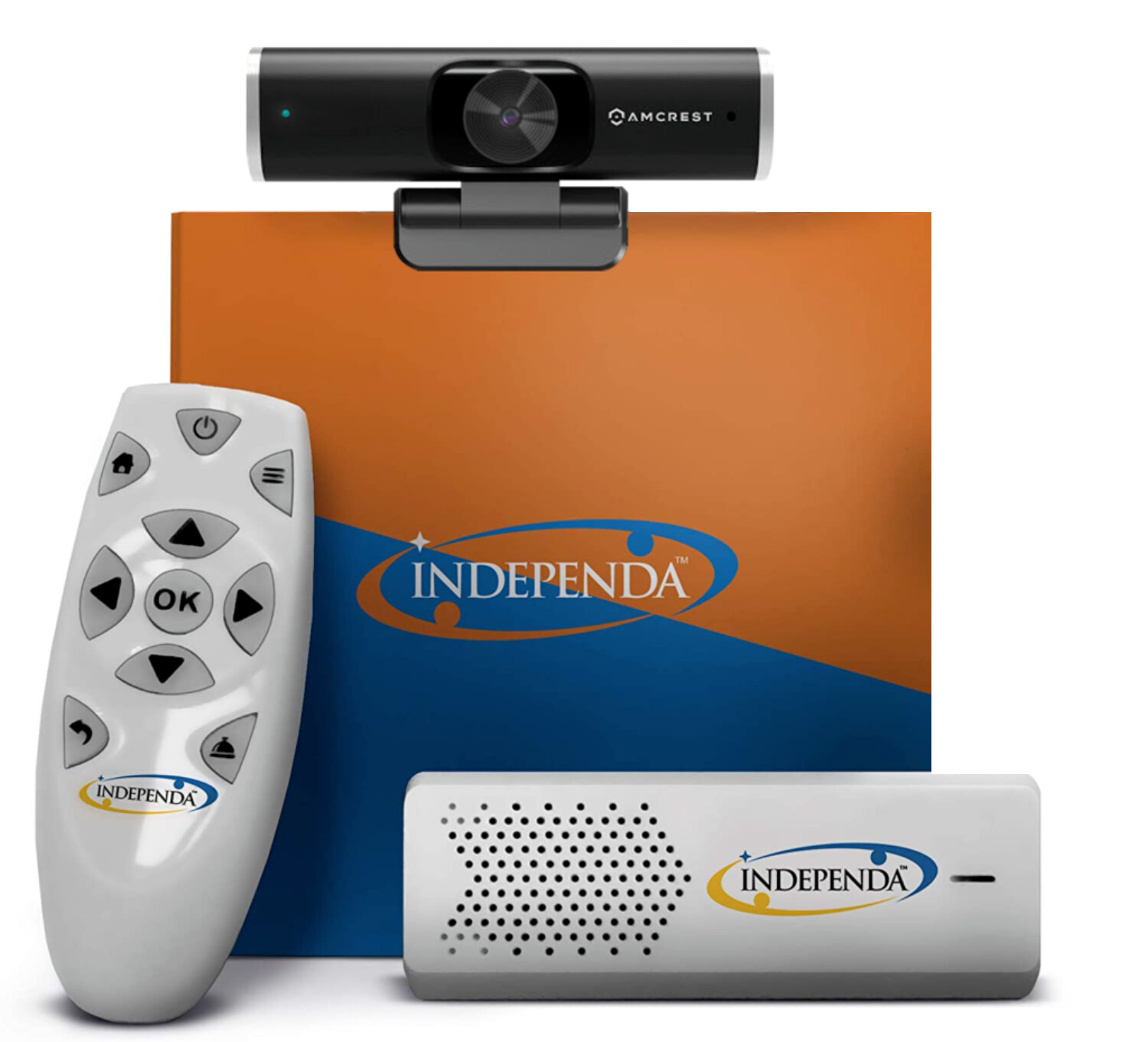 Everything you need to stay connected with friends and family, near and far, right through the TV.
With the simple push of a button on your existing TV, Independa helps you stay connected – with elderly loved ones.
Experience the joy of Life, Connected™.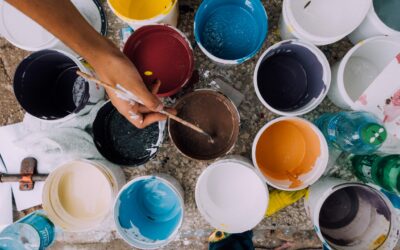 Spending time outdoors is wonderful, but sometimes life encourages us to be inside for one reason or another. The good news is…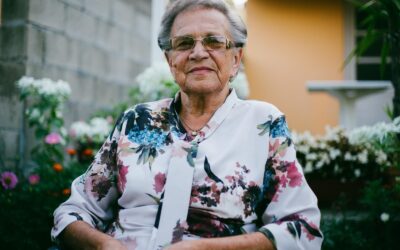 The impact of COVID-19 on senior living communities has been tremendous, especially when it comes to keeping residents engaged and connected…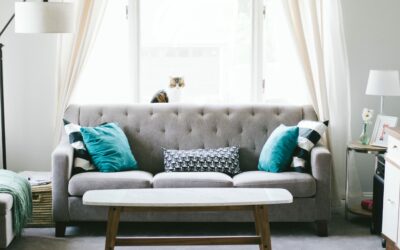 Most Americans settle in a home, envisioning a permanent life refuge. Achieving this vision of aging in place, though, means preparing the home now to anticipate future needs.