Stay Healthy & Well fROM your Home
INDEPENDA HEALTH HUB
Gain access to a wide range of health and wellness services for FREE on all 2022 and newer LG TVs!
Healthy & well conveniently 
Comfortable, effective, affordable access to doctors, dentists, therapists, and other healthcare providers from the privacy of home.
You can even video chat with family and friends.
The Independa Health Hub is the first tele-healthcare service offered on LG TVs. Access is also available from your PC or smartphone!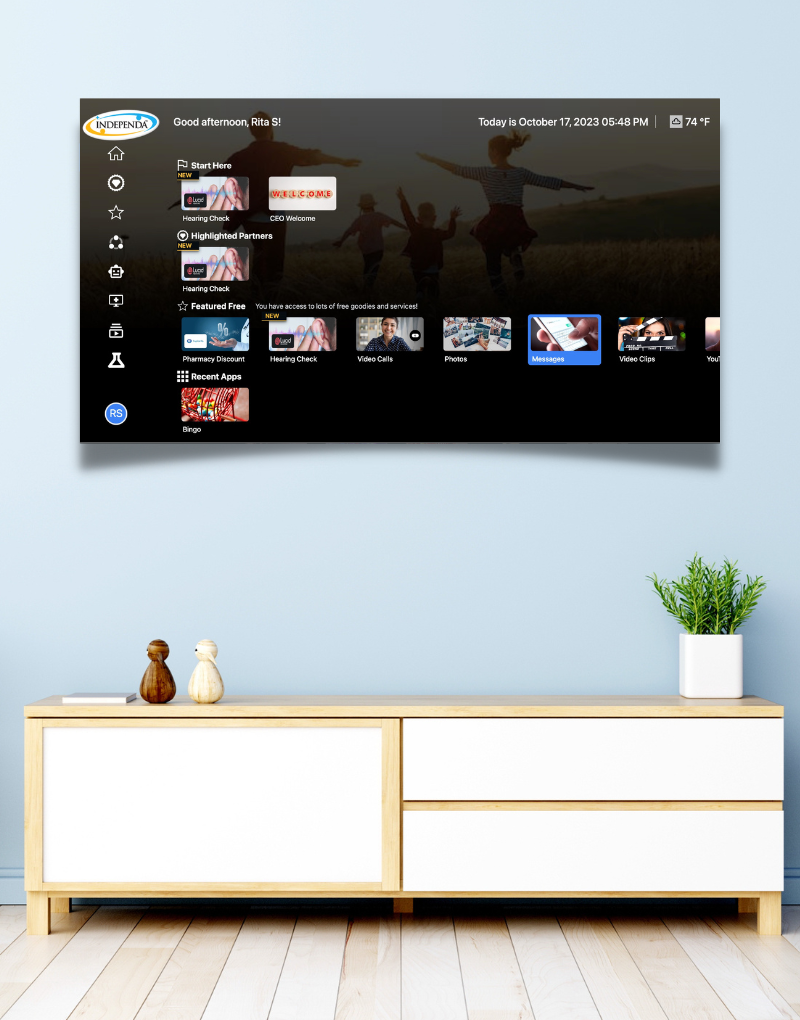 Life's Good® with Life, Connected!®
LG and Independa bring the world to you, on your TV including a hearing assessment, pharmacy prescription discounts, in-home lab tests, video chat with loved ones, and fun games!
Also providing med reminders, exercise videos, health information, social engagement with friends and family.
A Life, Connected® … is a healthy life.
supporting your family's health
Delivering peace of mind for your entire family through connections and valuable services, made easy, made meaningful. Care, even when you can't be there.
Connect with older adults that are not comfortable with computers. Do video check-ins on aging parents.
Deliver peace of mind for your family with the first tele-healthcare service supported on LG TVs.
Is The Independa Health Hub® only on LG TVs?
Yes, currently the Independa Health Hub® is only available on 2021 or newer LG TVs.
What is included for free with activation?
You will get immediate access to Independa, Capital Rx Pharmacy Card, and Saltbox TV!
What services and benefits do I need to pay for?
MediOrbis, WebMD, Dentulu, Spiro100, Coro Health, RX HomeTest, Senior Savvy, and Carefree Dental are all premium services that you can access at your convenience and only pay for what you need!
Where can I download the Independa mobile app?