ALLOWS YOU TO CARE FROM ANYWHERE
INDEPENDA SYSTEM + ALL-IN-ONE CAREGIVER DASHBOARD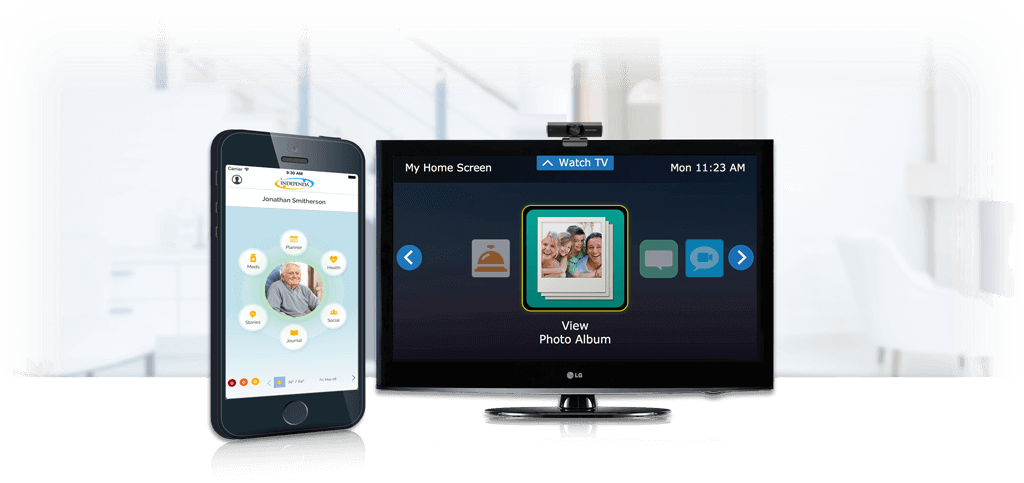 HOW

INDEPENDA

WORKS
EASY SETUP
Simply plug your IndependaTV to a standard wall outlet, connect to the Internet with a wired or wireless connection and activate your account with your remote control.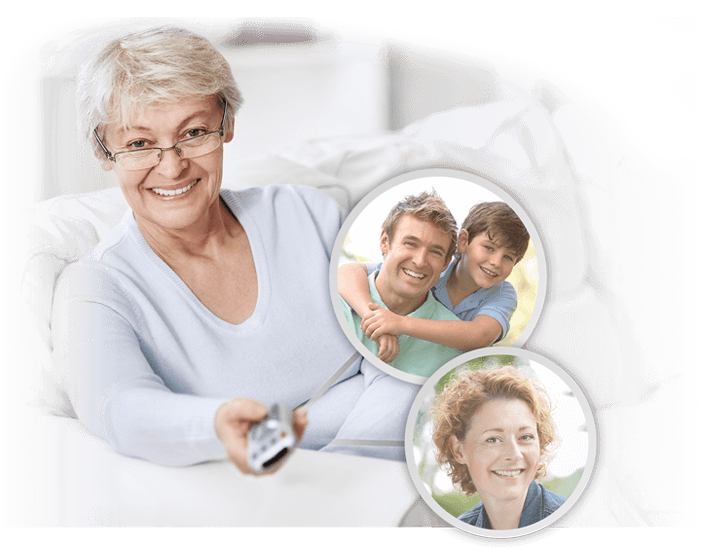 THE WORLD AT HER FINGERTIPS
Independa is simply a SMART TV designed specifically for your aging loved ones. Your loved ones can now switch between watching their favorite shows and engaging with friends and family. With Independa, they can connect to you quickly and easily just by using a simple TV remote – not complicated or unfamiliar technology.
VIDEO CHAT
With Independa's easy-to-use video chat feature, you can "visit" with Mom and Dad anytime. Stop in to say hello, or have them virtually attend weddings, graduations, ball games and other family events. With video chat, your parents are never alone.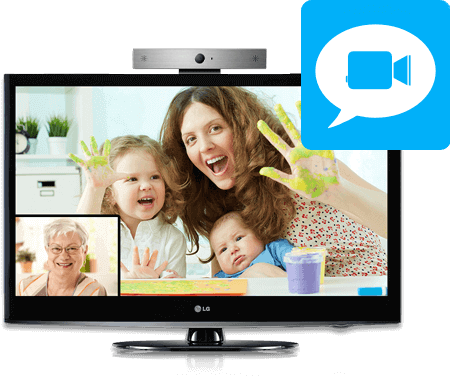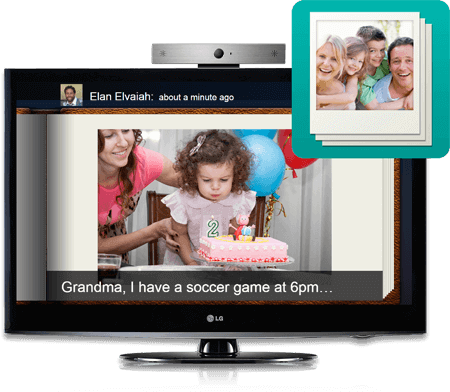 PHOTO SHARING
Staying connected and in touch with loved ones ensures that seniors don't feel lonely or isolated. With the photo sharing feature in Independa, your Mom or Dad never has to miss an important family moment. Share images of the kids' school plays, prom pictures or family outings right from your smartphone. Your parents can enjoy the latest photos with a simple click of their TV remote.
SMART REMINDERS
Event reminders through Independa help ensure that important events like doctor appointments, planned visits and social engagements aren't overlooked. Smart reminders also help ensure that Mom and Dad take their medication on time and prompt with check-ins for vital activities of daily living, such as "Did you eat breakfast today?" or "Did you take a walk today?"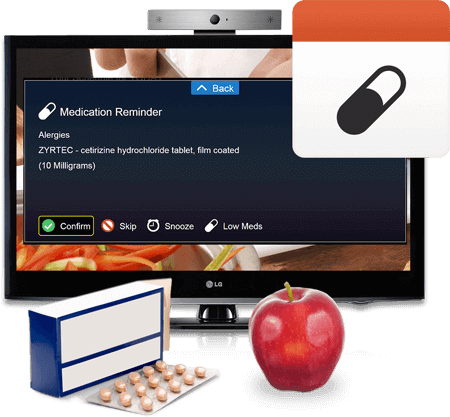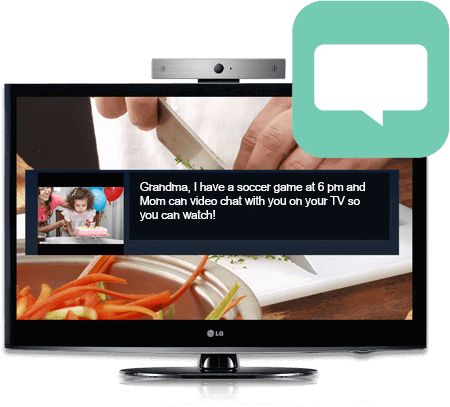 MESSAGES
With the user-friendly messaging feature in Independa, you can use the power of social engagement to keep in touch with your parents as they age in place. Let them know they are always loved and on your mind.
CALL BUTTON
With Independa's call button feature, Mom or Dad can contact you with a simple click of the TV remote, and you're alerted immediately via your desktop and smartphone app.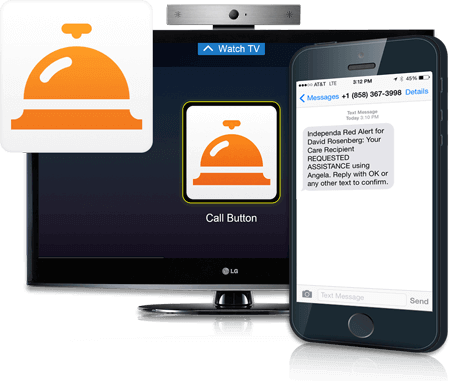 LIFE STORIES
Our lives are a series of journeys and memories, with stories and lessons to tell and lessons to learn. With Independa Life Stories™, you can capture the precious memories and insightful wisdom of a lifetime, preserving it for the whole family and for generations to come. Independa Life Stories™ lets you save and protect your family legacy.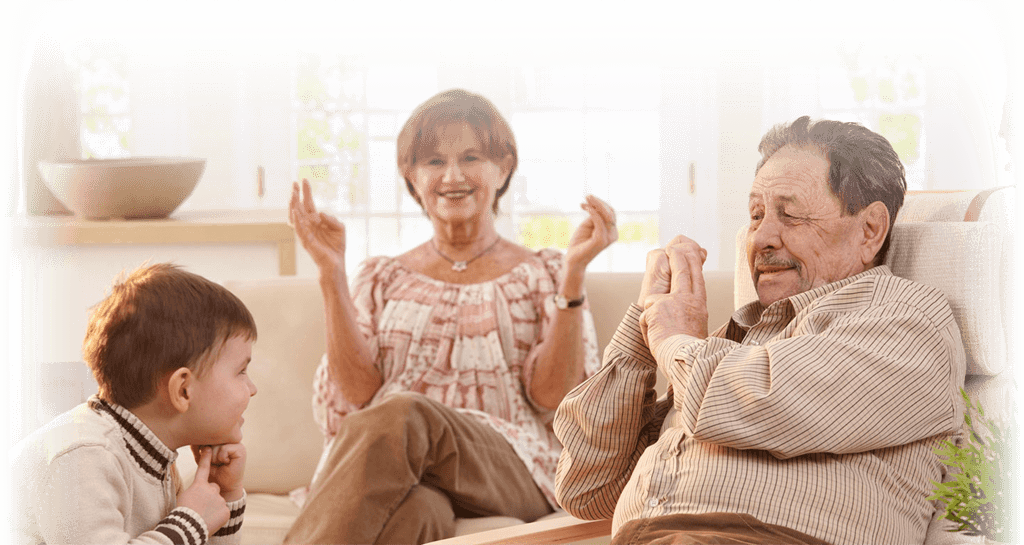 ENJOY PEACE OF MIND
WITH INDEPENDA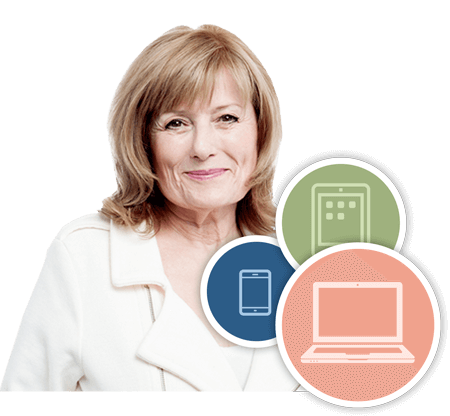 Care From Anywhere
When you can't be there in person, you can still be there with Independa. Using the customized caregiver dashboard on your desktop computer, smartphone or tablet, visit with Mom and Dad through video chat, send messages, set reminders and more.
Simple Interface
The Independa caregiver dashboard is highly user-friendly and lets you see all the important information about your aging loved ones at a glance. Check out the weather for their area, video chat in an instant, view reminders, send messages or post photos quickly and easily.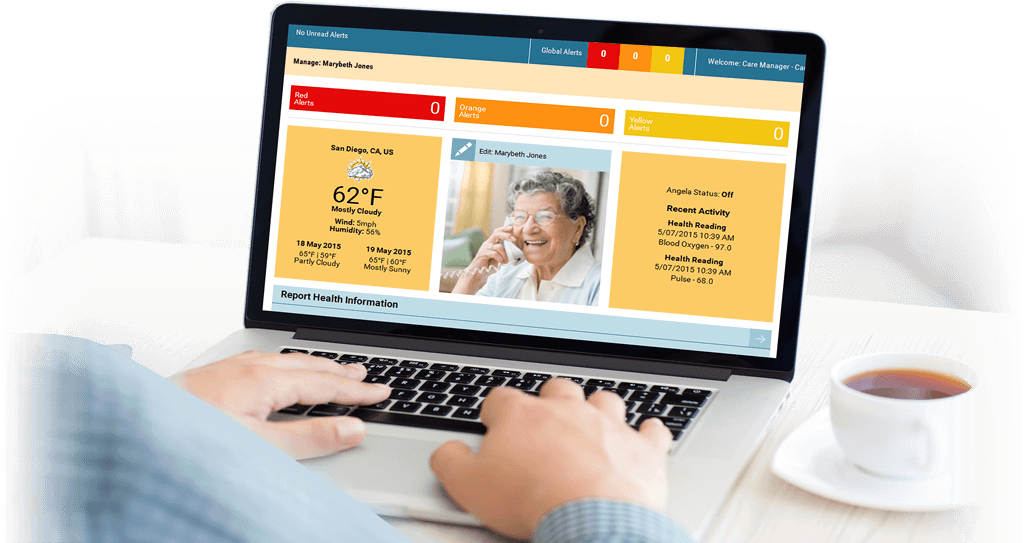 NEVER MISS A MOMENT
With the photo sharing feature in Independa, you never have to miss an important family moment. Enjoy the latest photos with a simple click of your TV remote.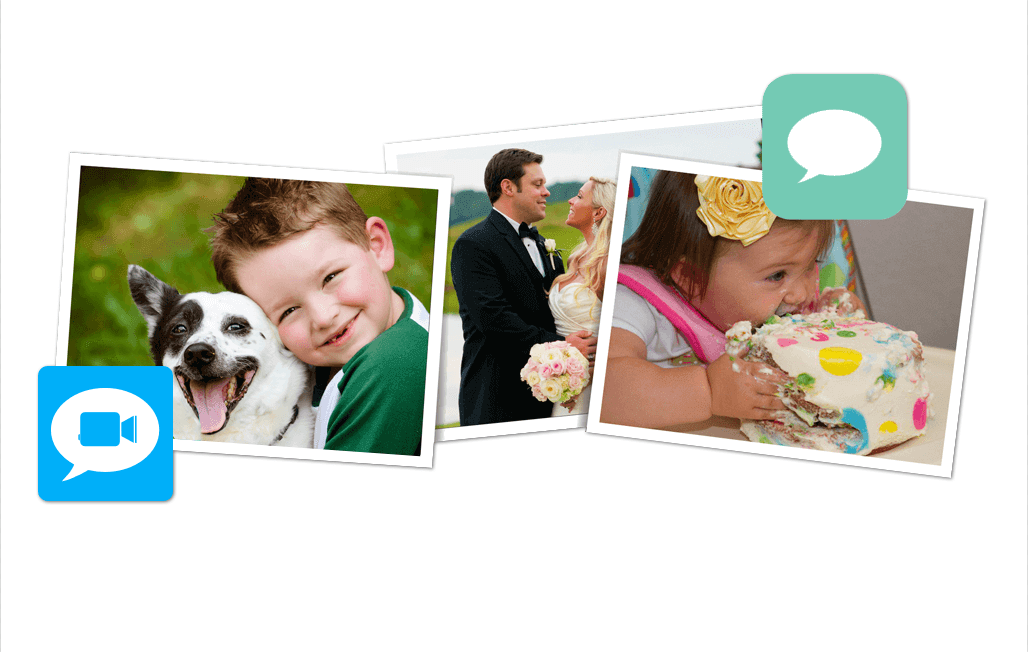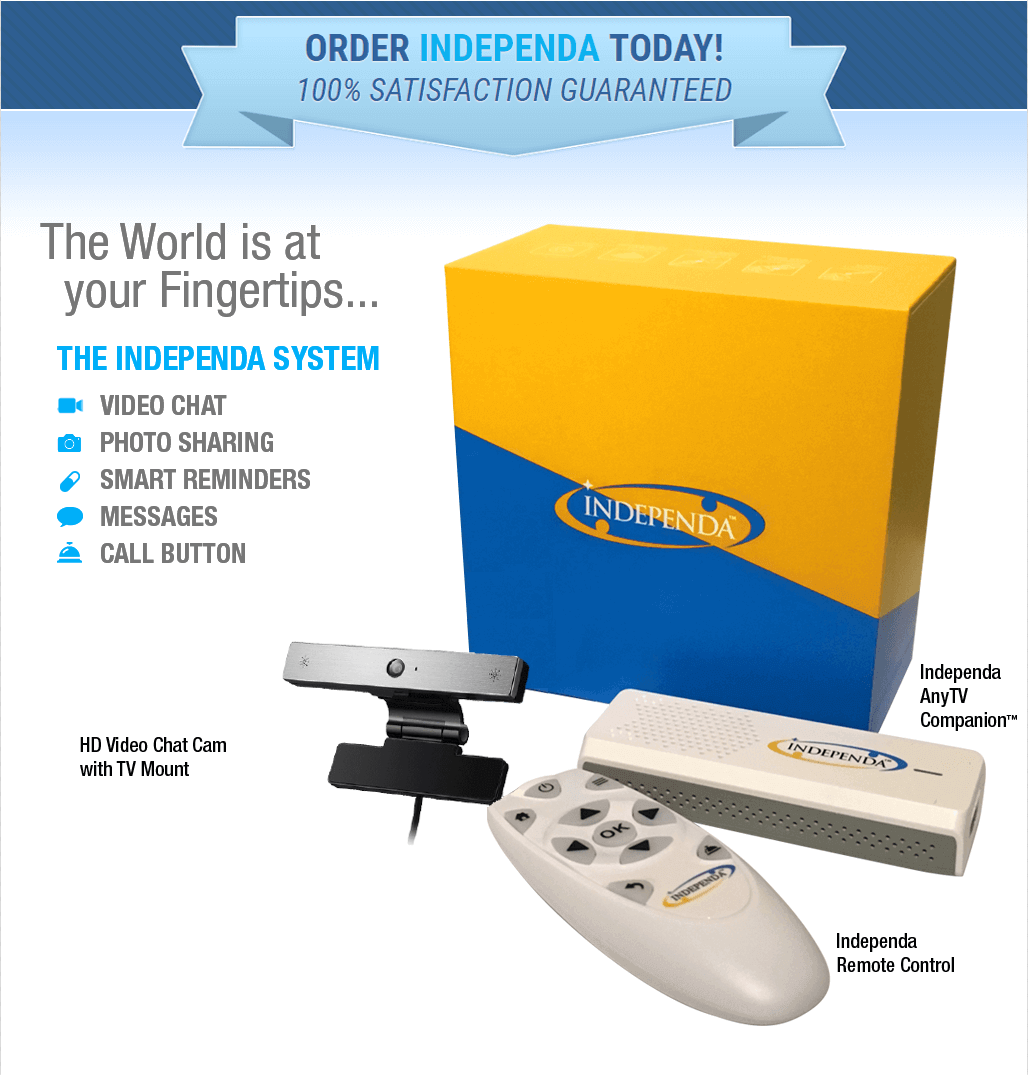 ENJOY PEACE OF MIND
WITH INDEPENDA

Want to know more?
Request your free brochure now!
If you have any questions about how Independa is transforming the daily lives of aging loved ones and their families, please contact us at: (800) 815-7829.
"Our guests use the video chat and photo and message sharing features of Independa to stay connected with their families. In fact this week we admitted a guest who has a daughter in Georgia and another in Italy. I spoke with the daughter about how to share photos and messages and to make video calls from her Independa device, and later went to see the guest about how it was going. She said to me "Kelly this video chat is so cool! I don't care how long I have to be in here now because I can see my daughters!" It's just amazing to see one of our guests be able to connect with a loved one all the way from Italy!"
Kelly M., Director of Rec Therapy
"You don't need to keep calling me now to remind me, my TV just told me to take my medication!"
93 Year Old Independa User
"I love that Dad can get digital photos now. He didn't want a Facebook account so the only time he would see any photos was when we came over to visit and we'd show him on our iPhone. Now he gets them himself on the TV all the time, and when people come to visit him he proudly shows them his photo album on the TV."
HUD Building Developer/Operator
"I've been using video chat and it has opened up my world – my family who live close by still visit once a week, but now I get to see them every day. I also get to see the rest of the family who live interstate and can't come to visit. I also video chat with old friends who I haven't seen for years. It has made such a big difference to my life, I don't feel isolated anymore. I highly recommend this to other people; it really does change your life."
HUD Building Developer/Operator
"I live in California, my 80 year-old dad lives in Texas and my 21 year-old daughter lives in Colorado. My daughter spends all her time on social media using her smart phone, whereas my dad spends all his time watching TV, he doesn't understand social media and doesn't have a smart phone. Independa is great because not only does it bring us closer despite the geographical distance between us, it bridges the gap between the generations because it uses the technology they are most comfortable with."
Independa User
"We use the video chat feature in the resident's TV to get the entire circle of care together at once; we will have the nurse and the physical therapist in the room with the resident, and we will then video call their family. That way everyone who is involved in their care gets the same message at the same time and can ask questions while we are present so there is no confusion. One time when we were working with a deaf resident, we were able to arrange for her daughter to sign via video chat and translate what we were saying and the questions her mother had; it made such a huge difference."
Short-term Rehab Operator
"My dad was on the Honor Flight to DC today. An amazing trip for a veteran. I was able to meet him at the Korean War Memorial. He is a Korean War veteran. I was able to send pictures of the entire experience to my mom at home throughout the day. Mom was thrilled, and when my dad gets home he has all the pictures from his trip on his TV and can even play a slideshow. Amazing!!! Thank you!"
Daughter of Independa User
"Video chat on the TV is great! I was using FaceTime on my iPad to see the grandkids and I thought that was the greatest thing, but seeing them all on the big TV is truly incredible, it's like they are in the room with me. I love it!"
HUD Building Developer/Operator
"When Lillian broke her hip a week before her Grandson's wedding, she and the family were broken hearted because they thought she would have to miss this very special day. Thankfully, she had chosen Wellbridge of Brighton for her short-term rehab. "I'm going to my Grandson's wedding" she proudly told the staff as she received the video call through her TV and was instantly 'seated' in the front row for the ceremony!"
Short-term Rehab
"I travel a lot for work. I used to worry myself sick about not being able to be there if Mom needed me. She says the smartphone I got her is too small, too complicated, and hard to see, but she loves using Independa. Now she can see all her shows and we can video chat so I can make sure she's taking her medicine. It's such a relief to check in anytime and know she's OK."
Daughter of Independa User