INVESTORS
Independa is addressing a compelling market opportunity and is poised for explosive growth, representing a compelling investment opportunity.
Independa enjoys a unique, international strategic and technology partnership with LG Electronics, where Independa's best of breed solutions have been embedded in the world's leading commercial TV platform as well as all LG Consumer TVs.
Teaming with the right financing partners is key to broadening our strategic partnerships to rapidly fuel our national and global expansion.
If you are a prospective strategic partner or accredited investor and have interest in exploring our investment opportunity, please contact us at: (800) 815-7829 or write to investors@independa.com.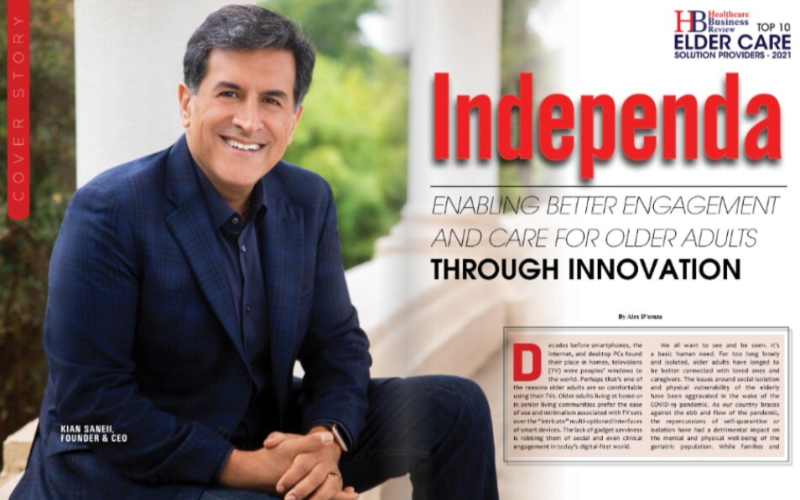 Enabling Better Engagement and Care for Older Adults Through Innovation
Featured in Healthcare Business Review: Elder Care Edition