A recent investment bank report notes that senior housing real estate is experiencing historically favorable investment rates, low cap rates and high valuations. With the senior living industry in growth mode, many communities are investing in technology that provides differentiation in the marketplace and helps keep occupancy high.
An improving real estate market
The recovering economy and improving real estate market are providing a boost to the senior living industry, according to the report, published by Brown Gibbons Lang & Company Investment Bankers. Occupancy rates held steady in the second quarter, with average independent living occupancy at 91 percent and assisted living at 88.4 percent.
At the same time, independent living and assisted living median valuations ranged from $200,000 to $250,000, reflecting the improved economy and real estate market.
Adding value through technology
Many communities are taking advantage of the favorable economic conditions in the senior living industry to add amenities that can keep occupancy high. With 60 percent of seniors going online and nearly half using a high-speed broadband connection in their homes, expectations around technology in senior living have increased significantly in recent years.
Many communities are adding Wi-Fi throughout their campuses as a benefit to residents, family members, staff and visitors. Marketing staff members who know details about the service — speed, uptime percentage and security measures, for instance — can answer questions and provide comparisons to other services.
Three-quarters of seniors who go online use the Internet to communicate with family and friends. IndependaTVe™ provides senior living residents with a simple way to stay in touch with loved ones using their familiar TV remote. The system's simple software interface, known as Angela, guides residents in using video chat and messaging to stay connected.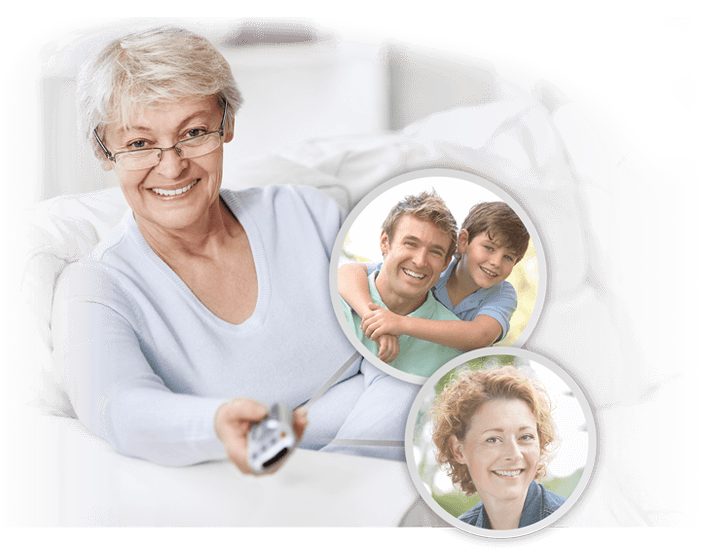 Technology as a differentiating amenity
In the competitive marketplace of senior living, communities are seeking ways to stand out. Many are taking advantage of the current favorable economic conditions as an opportunity to add desirable technological amenities such as campuswide Wi-Fi and IndependaTVe™.