In-home care is one of the biggest trends in senior housing this year, and your loved one ultimately has the final decision when they've reached an age to consider an assisted living community, but your input counts too.
Touring some of these communities to determine which place is right will make the transition smoother for everyone. Here are four tips on what to look for on your visits and how to help prepare for the move.

Take Note of the Sanitation
Look all around you. Not only should you look at the state of the furnishings, you should also look behind them, under them, and above them. Check the trim and the windows, and scan the corners of the room to see if the cleaning services are provided regularly.
Try to identify any peculiar smells. If there is an odor solely in one area, it is most likely a single, recent development. However, if you are whiffing the same undesirable aromas throughout the building, that may suggest a bigger problem. Some questions to ask when touring a community are:
How often will housekeeping clean the personal living space?
What are the provided maintenance services and what is the time frame for response?
What is the procedure for laundry?
If there is a smell you're not fond of, ask your tour guide if they are aware of the origin of the problem.
Don't be afraid to ask for specific accommodations and their cost(s).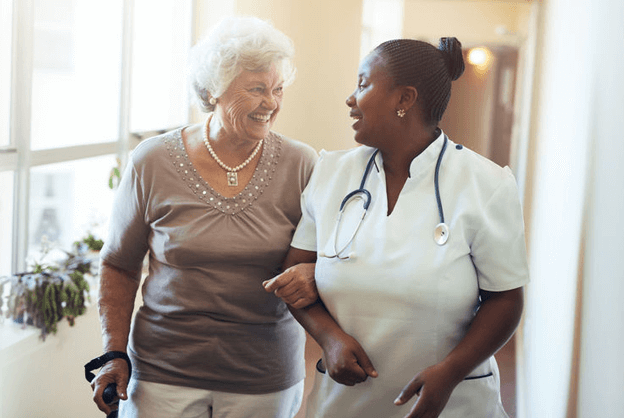 Observe the Staff
Pay close attention to the interactions between the workers and the residents. You want to be confident that keeping your loved one here is the right decision, and the staff plays a big role in that. Make sure they are friendly, treat each person with kindness and respect, and maintain their patience.
Ask about the number of staffers that will be involved in the care of your loved one, and be sure to meet the management team because they will be able to help you comprehend the overall vision of the community.
When you observe resident and staff interaction, or have the opportunity to personally interact with staff members, here are some things to analyze:
Do they make eye contact and listen?
When you speak, do they seem like they're in a hurry or do they make time for you?
What are their emergency procedures like?
Does their warmth and friendliness seem genuine, or is it just a show?
Live a Day in the Life
While you're there, make the most of your visit. Approach it as if you were the one living there for the day. View the activities list and attend one of the events. Ask yourself these questions:
Is there a varied list of activity options?
Do some activities involve traveling off-site?
Are there a lot of residents participating, and do they appear to enjoy it?
Does the staff seem interested and involved?
What classes would your loved one be interested in?
Another pivotal time in a senior's day is mealtime. A great way to determine the quality of the food is to taste it yourself. Head through the line, and while you're at it, discuss the hours, operations, and different choices for residents.
Dining hours are synonymous with social hour, so take advantage of this time and interact with some of the residents. Ask about their experience, how they like the staff and activities, and gain some insight on the quality of life through their eyes.
The Move
Transitioning into assisted living can be stressful for a senior loved one, and a tremendous life change can be depressing and disheartening for everyone. Here are some things to keep in mind when you help with the move:
Moving into assisted living appears to be a loss of independence, but it will actually improve your loved one's lifestyle. Give them time to adjust to their new situation and as much choice in the matter as possible so they still feel somewhat in control.
Help design the layout of your loved one's new living space. Make a list of what furnishings will be needed. Allowing your aging loved one to help plot out their room arrangements is another way to give them some control.
Get everyone involved: tell siblings, friends, and even younger family members to dedicate time to the loved one. Showing a sense of unity and willful participation will help your loved one stay encouraged and feel supported in this decision.
This is a good time to sort through items with your loved one, keeping what you must and donating or tossing the rest. Keep in mind that these items involve cherished memories and could have been in the home for many years, so be respectful. When the packing is done, clean the house and arrange for any repairs to be made.
Plan the move to make the transition as smooth as possible for your loved one. Consider all your options. You can hire professionals or load the truck yourself, but remember that the day is about your loved one.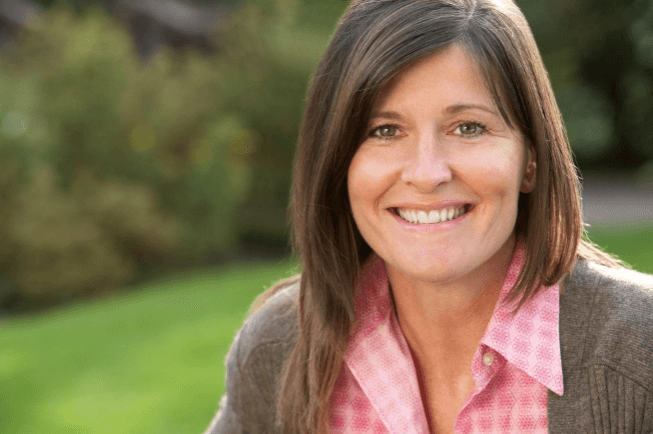 Download Your Free Questions to Ask On-Site Checklist
This is a busy time for everyone involved and it can be easy to forget what you need to ask. Download your free evaluation checklist from our similar blog post on Critical Questions to Ask When Evaluating a Senior Living Community below and take it with you on-site so you can stay organized.