As Americans age, many choose to move to senior living communities. The extensive services and amenities offered by communities designed for senior living encourage residents to live vibrant, active and healthy lives. Sometimes, for a variety of reasons, some individuals choose to age in place in their homes for as long as possible. What are some of the reasons for aging in place, and is current technology providing effective solutions for seniors to remain in their homes as long as possible?
Reasons for aging in place
Some simply don't want to leave their homes. Whether for the sake of convenience, comfort, familiarity or fear, they prefer to stay in the surroundings they know. Some may have friends and family nearby, and they wish to continue to see their same doctor, attend the same church and shop at the same stores.
For others, money may play a major role in the decision to age in place. Staying in a personal home even for a few months to a year longer can save on the costs of moving into a senior community setting. Remaining in a home with little or no mortgage can save money over moving, and selling a home may incur expense as well. Many will also decide to take advantage of reverse mortgage or refinancing options. The challenges of remaining in the home is likely to include the costs of remodeling to accommodate mobility challenges, property maintenance and upkeep.
Is technology the answer?
With technology advancing rapidly in recent years, many seniors and their children believe that a few well-placed gadgets can lead to successful aging in place. Solutions such as hiring a home care agency, to providing consumer technology like smartphones, tablets, computers and wearables, often seem to be the answer to allowing mom or dad to remain at home.
In practice however, some technology-based solutions often don't work. While use of technology among seniors has grown significantly in recent years, seniors still represent the group of adults unaccustomed to and unfamiliar with technology interaction. More than 40 percent of seniors don't use the Internet, more than half don't have home broadband service, and nearly a quarter still don't use cell phones, according to the Pew Research Center.
For seniors with little tech experience, computers and mobile devices present numerous challenges when they need updates, are dropped or lost, or become outdated. In the end, many simply aren't used effectively as tools for aging in place.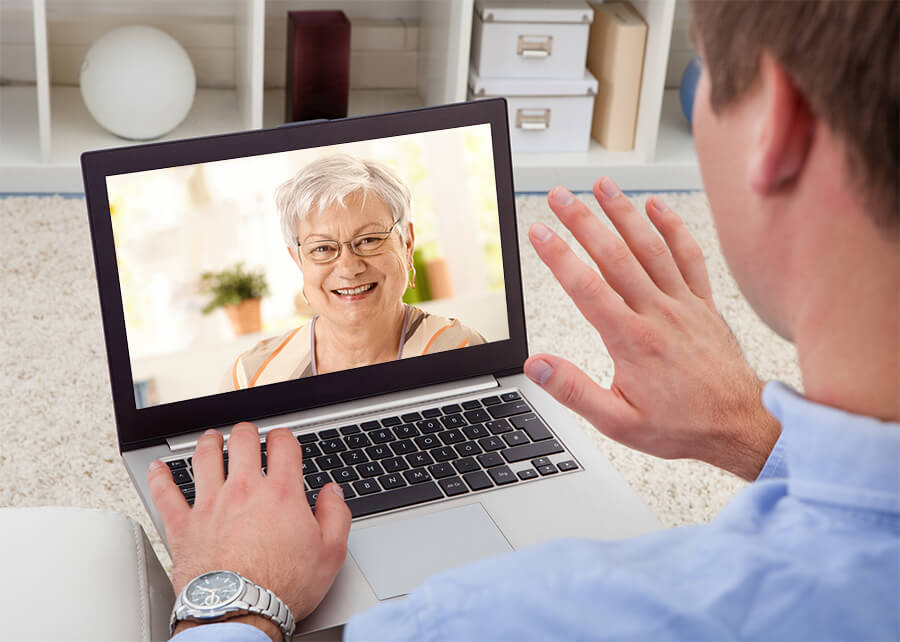 Aging in place is an option for many seniors
Despite the challenges posed by current technology, some seniors still intend to remain in their homes as long as they can. With motivations including the prospect of saving money and the allure of familiar surroundings, the use of in-home care solutions provides attractive options.
Read Part #3: Challenges for Care Providers in the Senior Care Industry