Isolated older adults are now using their TV as a bidirectional lifeline to engage family, friends, and care providers
After the isolation imposed by COVID, forward-thinking care communities are doubling down on simplified social engagement strategies to end isolation and connect older adults with the outside world.
In the US, almost 14 million older adults live alone. In fact, the number of adults 65 and older will grow from 46 million today to more than 70 million by 2030. This explosive demographic shift has cast a new light on the impact of social isolation on older adults, whether they live alone at their residence, or in a community setting.
Social isolation leads to increased rates of heart disease, depression, and many other medical conditions. Some estimate that social isolation in older adults costs Medicare $6.7 billion every year. Social isolation has been clinically proven to increase loneliness and depression, which lead to self-neglect, medication neglect, and recidivism into care episodes, at great personal cost and anguish. In addition, social isolation is responsible for significant cost and impact to our healthcare system, not to mention families and loved ones of older adults.
COVID has highlighted and exacerbated this long-standing challenge.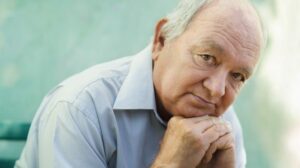 As a result, innovative entrepreneurs, social services agencies, and aging specialists are driving new thinking and new innovations to combat the epidemic of isolation, loneliness, and depression in older adults.
Independa, a California-based company, is one of the companies tackling social isolation – and, in the process, not just benefiting older adults, but their families, caregivers, and care communities as well.
Download the Senior Living Brochure  Download the Home Care Brochure  Download the Telehealth Brochure
By quickly and cost-effectively converting existing televisions into easy-to-use bi-directional windows to the world, the company is eliminating the learning curve for any older adult not entirely comfortable with using technologies in general, especially computers, tablets, or smartphones. Incredibly and conveniently, Independa also connects healthcare, nursing home staff, loved ones, and other services, such as telehealth programming, to deliver a central and easy-to-use system operated with a simple and standard remote control.
"Independa lets older adults easily connect with their loved ones and care providers, using a system and technology they are already familiar and comfortable with, their TV!," said Kian Saneii, Independa Founder & CEO. "Everything is in one place and you don't have to learn complicated software on a computer, or deal with small screens and new gestures and battery charge issues, not to mention a myriad of other challenges of introducing new technology within an organization."
Unlike social media platforms such as Facebook, Independa does not sell user data or rely on advertising. In fact, Independa is HIPAA-compliant, so care providers, including outside doctors, pharmacists, and therapists can all use the powerful and simple TV interface to engage with their patients.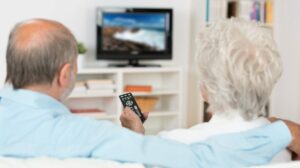 By connecting telehealth with an easy-to-use social engagement platform, the television becomes a critical lifeline – especially during stay-in-place orders or lockdowns. Worried loved ones can check in with the same ease as on-site care providers – a simple app download and you can connect with your loved one's TV. Whether sharing family gossip, conducting wellness checks, or connecting patients with their doctors, Independa is bridging the social isolation as well as the clinical access gap.
Given the experience and impact of COVID lockdowns, senior living communities and home healthcare networks alike are now adopting Independa for their residents and patients.
A key selling feature for families evaluating senior living communities is access and communication with family. After the emotional toll of COVID, making the decision to move to a community can cause conflicting emotions, to say the least. Independa eases this challenging transition by allowing residents to easily connect with loved ones, from day one, keeping them engaged and never feeling lonely, even if they are alone in their residence.
Senior living communities have always recognized the benefits of increased staff efficiency. When family members can easily conduct wellness checks from their smartphone or desktop, staff spend less time on these tasks, and on communicating the results to the family. Independa provides a fast, easy way for staff to send text announcements, menu changes, or even video content to resident TVs across multiple locations, reducing the workload for the wellness director and staff. Broadcast messages, community calendars, digital signage, work orders, all in one place, easily accessible on the TV. With Independa, communities can deliver more, with less.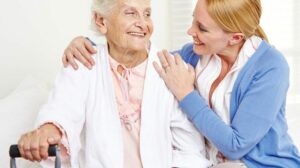 Conceived in 2009, Independa is located in San Diego, Calif. The company was founded by Kian Saneii, who's been a software executive throughout his professional career, starting with Bell Labs. Independa offers subscription-based enterprise pricing to organizations. For more information, visit www.independa.com, call (800) 815-7829, or email info@independa.com. To request a demo, email sales@independa.com.